April 7, 2018•1,520 words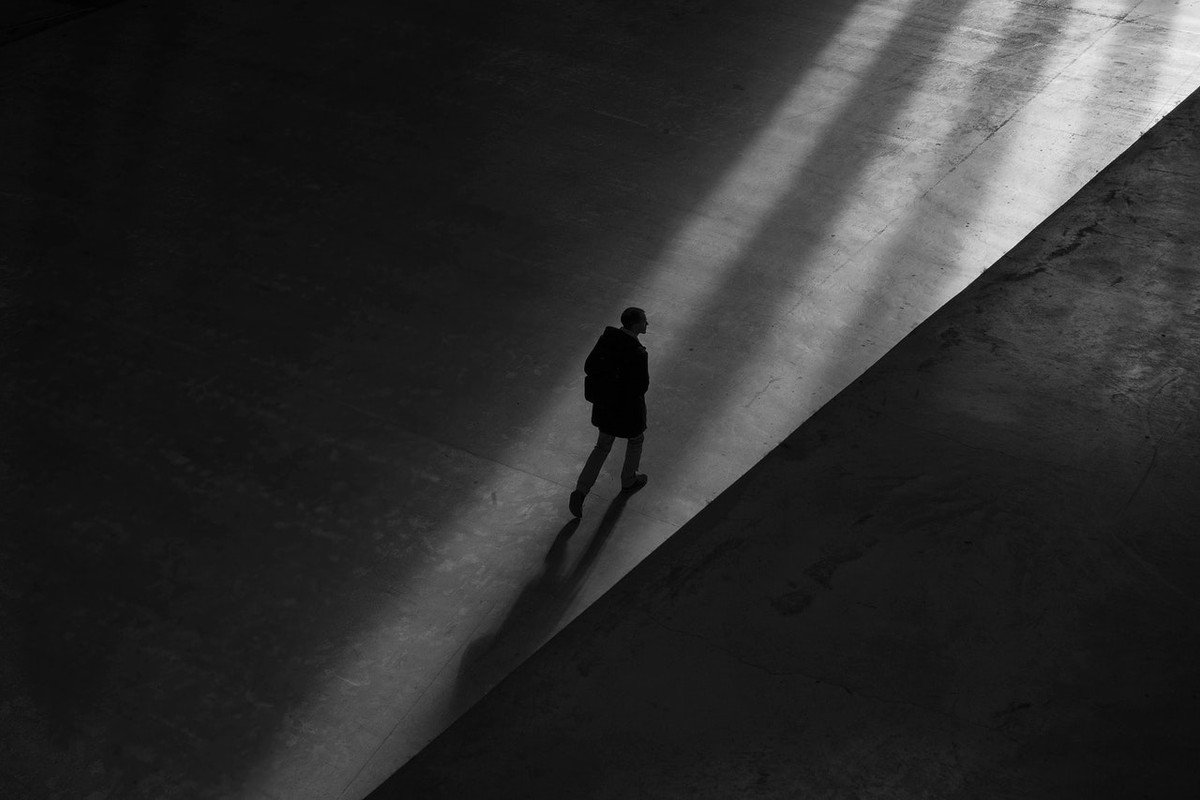 About a month ago, I declared that my next step in my personal and professional journey would be to take up copywriting.
And after just shy of a month in, I'd like to share some of what's been happening on this journey. I may continue to post updates like this to chronicle this journey from aspiring writer to actual professional writer. This could serve as a good lessons learned manual, or perhaps a cautionary tale, but the goal here is to document the journey for myself and for others.
For myself, this is a good place to review how far I've come, or haven't come, and for others as a means to maybe learn and gain something from this, who may going through something similar themselves.
Ok, so now let's dive into my first steps of my copywriting journey. It's been just shy of a month, and here's where I'm at so far.
I Read a Fantastic Book
I started with reading The Boron Letters by Gary Halbert. It's a book of letters written from father to son from prison. Yeah, I know, prison. Gary Halbert is considered by many to be the absolute best direct marketing genius that ever lived. Well, he's got at least legendary status to be sure.
And so Gary and his marketing savvy landed him in prison because his marketing campaigns, based on direct sales letters, outsold his ability to delver his products. Meaning, he ran out of inventory, and couldn't fulfill orders. And while I'm sure there's more to the story, the bottom line is it landed him in prison for about a year.
For me, that means his copy actually worked. No, not worked to land him in prison, but worked in the sense that he outsold his inventory and couldn't keep up.
Would I want to repeat the same mistake? Um, NO. But even he advises his son in his letters to do things smarter than he did and live up to his promises. Do things better than he did, but use copywriting as a means to make a very comfortable living.
Powerful stuff, and this book was a great foundation for me to begin to understand what copywriting can actually do, it's potential, and really, how to get into the minds of the customer and solve their actual problem with your product.
Not push your product on the customer, but to truly match the customer's problem to your solution, which is your product.
In order to do that successfully, you need to match your product with the right audience who's feeling the pain or has the problem you can solve with your product.
I'll write more on my thoughts on this book in more detail in a future post, so please sign up to receive my blog updates at the top of this blog's main page, or the bottom of this specific article.
Suffice it to say, I devoured the book in two days, reading it during my breaks and lunch time, and any time I had a free moment. It was a great introduction to copywriting as a practice and a means to learn a skill that can truly product great results for my clients and myself, if done right.
I Then Applied What I Learned
After reading The Boron Letters, my next step was to take what I learned from the book and write up an eBay listing for some computers I have for sale.
I decided to add some better description, and write less formally for the ads so that I could attract people who are specifically looking for the type of computer I'm selling. Once they find my listing, I want to be sure I share with them all the reasons my computer is what they're looking for and how it will address their specific needs.
That's still a work in progress, though, as I'm polishing it up and getting it ready.
Then I Read Another Incredible Book
The next thing I did was buy another book, called The Well-Fed Writer: Financial Self Sufficiency as a Commercial Freelancer in Six Months Or Less by Peter Bowerman.
And, as I'd hoped it would be, this book is nothing short of mind-blowing. For anyone that's wanted to become a freelance copywriter, this is the owner's manual to starting your business TODAY.
It doesn't cover as much about copywriting technique, but it covers everything you'd need to know about starting your own freelance copywriting business, how to manage it, market it, charge for it, and grow it to a healthy six figure (and beyond) income.
And while individual mileage may vary, reading this book was like having the heavens open up and hearing the angels sing. It showed me a couple of very important things...
First, it showed me that just starting out, and having a lack of clients isn't the barrier to launching a copywriting business that I thought it was. There's ways to get past that, and the book shares some really solid ways in which to do just that.
Second, the book taught me that I've done copywriting in the past, even the present, and didn't realize it. This was the big breakthrough for me.
Having been in the IT field for a couple of decades, I've done a ton of business writing. As a consultant and employee, I've written reports, technology infrastructure assessments, proposals, project charters, and even more.
Therefore, when it comes to my copywriting BUSINESS, yes, I'm new, but I'm not completely inexperienced in the copywriting part.
My business copy has served to land project and product acquisition budgets from anywhere to a few thousand dollars to over a million. I've landed IT consulting clients with my writing, and even landed my first (now ex-) wife with the power of writing, which is definitely another story for another day.
So, all in all, it's not a matter of not knowing how to write, it's a matter of leveraging my previous experience in a new context. That of a professional copywriter, and not just someone who had to write because part of his job required it.
And the third thing I learned was that you totally deserve to charge what you're worth. Writers don't have to starve, and if they do, it's by choice, whether they realize it or not.
Sure, as a professional writer, you may try to be low-balled or commoditized, because other writers allow the value of their work to be diminished. However, if you have a firm belief in your ability to deliver strong copy for your clients, based on their needs, and desired outcomes for that copy, you have every right to be paid well for that.
Even if you don't land EVERY client because your rates are perceived as too high, there's someone out there that will see the value of the work (and you'll help them see that value in your marketing, your approach, and your delivered product), that they'll pay you well for your work.
And when you deliver killer results for them, you improve your chances of getting a solid referral, and you'll gain confidence in your work and your business.
Safe to say, I got way more than my money's worth out of this book, and will be re-reading this one over and over. Not only to get tips I may have overlooked the first time, but to also help keep me motivated that I can do this even part time for now, and still do well at it.
Then I Started To Make It Real
And finally, my latest and most recent step was to be brave, and share my vision out loud that I want to be a freelance copywriter.
Every couple of weeks I have morning coffee before work with a good friend of mine, who also happens to be my neighbor.
During our latest talk, he had shared some pain around his business needing some good quality copywriting. It was their weak link in his mind, and he wasn't sure how to address it.
Later on in our conversation, I shared my desire to be a professional freelance copywriter, and all the things I was doing to get there.
I saw a light bulb go off in his head, and he essentially offered me an opportunity to write for his clients. As he co-owns a digital marketing and web agency, I've been asked to provide samples of my previous work for possible freelancing opportunities with his firm.
BOOM!
Within just a month, all this has happened. I can't wait to see what happens in another month!
I'm psyched to see how this all turns out, and I also hope this helps you in some way, too!
---
**Full Disclosure: There are affiliate links on this page, and if you click them, I may earn a small commission on any resulting purchases. I hope you don't mind as it doesn't affect the price you pay, and I get a little something for sharing, too.
Image credit // Humberto Shaw - Pexels //